PROTEINSKÅL
Vil du starte dagen med en dose proteiner? Weetabix, som er stappfull av fullkorn, er en kilde for protein, og med gresk yoghurt, nøtter og frø blir det et komplett måltid på alle måter.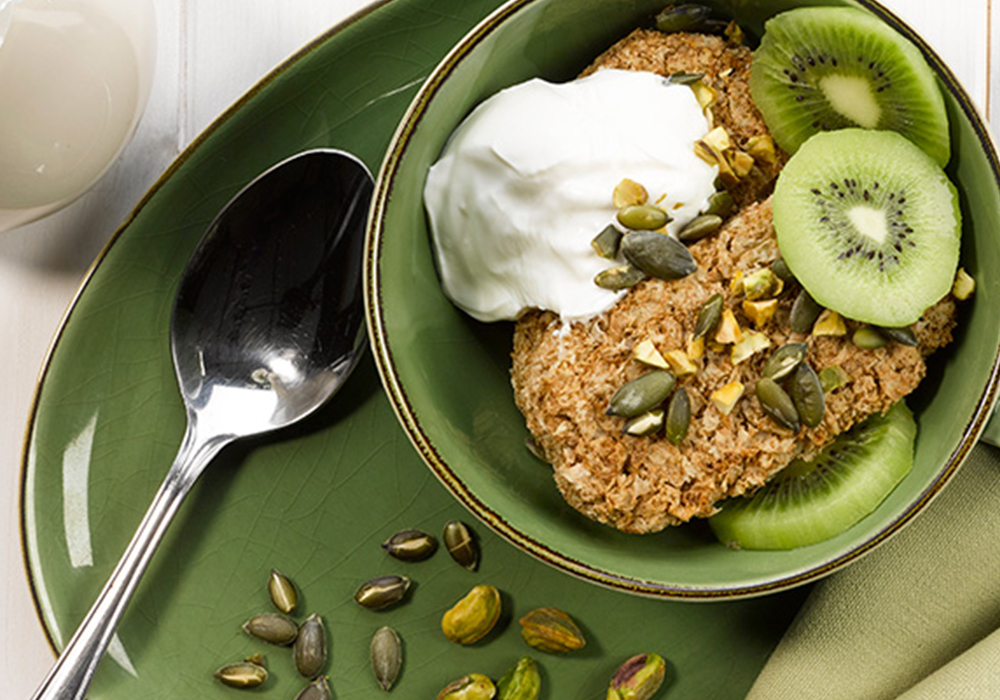 INGREDIENSER
To Weetabix kjeks
150g gresk yoghurt med lite fett
1 kiwi, oppdelt i skiver
1 ss pistasjnøtter, hakket
1 ts gresskarfrø (ristet)
FREMGANGSMÅTE
Legg to Weetabix i en skål, topp med gresk yoghurt, skivet kiwi, dryss hakkede pistasjnøtter og ristet gresskarfrø over og nyt!
We use cookies on our website to give you the most relevant experience by remembering your preferences and repeat visits. By clicking "Accept", you consent to the use of ALL the cookies. However you may visit Cookie Settings to provide a controlled consent.
Privacy Overview
This website uses cookies to improve your experience while you navigate through the website. Out of these cookies, the cookies that are categorized as necessary are stored on your browser as they are essential for the working of basic functionalities of the website. We also use third-party cookies that help us analyze and understand how you use this website. These cookies will be stored in your browser only with your consent. You also have the option to opt-out of these cookies. But opting out of some of these cookies may have an effect on your browsing experience.